Welcome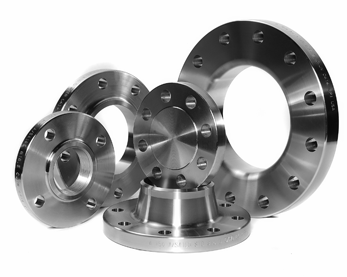 Since 1963, Piping Products, Inc. has been manufacturing and stocking a complete line of standard ANSI flanges in SA105 and LF-2 material up to a 71" O.D. Our standard line includes Weld Necks, Blinds, Socket Welds, Slip-Ons, Threadeds, Lap Joints and Reducing Flanges.
We also manufacture and stock a wide variety of more specialized products including Long Weld Necks, Nozzles, Manway Flanges, Studding Outlets and Orifice Flanges. From your drawing, we will make special application flanges in carbon, LF-2, stainless and alloy.
At P.P.I., our state of the art CNC machines, manufacturing expertise, and our comprehensive quality control system assure that our customers will receive a product that is unparalleled in the flange industry. We also maintain full traceability of all products. Click here to request an MTR.
Technical
In our industry, there are two classifications of specifications that govern how our products are made. Those categories are: Dimensional Specs (the size and shape of your flange) and Material Specs (what your flange is made of).
Quality
As one of the oldest domestic flange manufacturers in the United States, PPI offers unsurpassed quality to customers in need of flanges and related products. As you know, quality is a term that is used quite casually these days; here is what it means to us.
Let US Know What you need!